Good Feng Shui furniture placement is essential for any space, especially in homes with a limited square footage. Feng Shui is often referred to as the art form, but mastering the art of Feng Shui furniture placement will ensure that your home is a happier place for you and your family, no matter the size or layout. 
But remember, if you are somewhere with 'bad' Feng Shui furniture placement, don't worry. There's always something you can do to adjust your current furniture layout and work with what you already have. 
Here we've asked the experts to share their advice on how to arrange furniture in your home using the principles of Feng Shui as guidance.
Feng Shui bed placement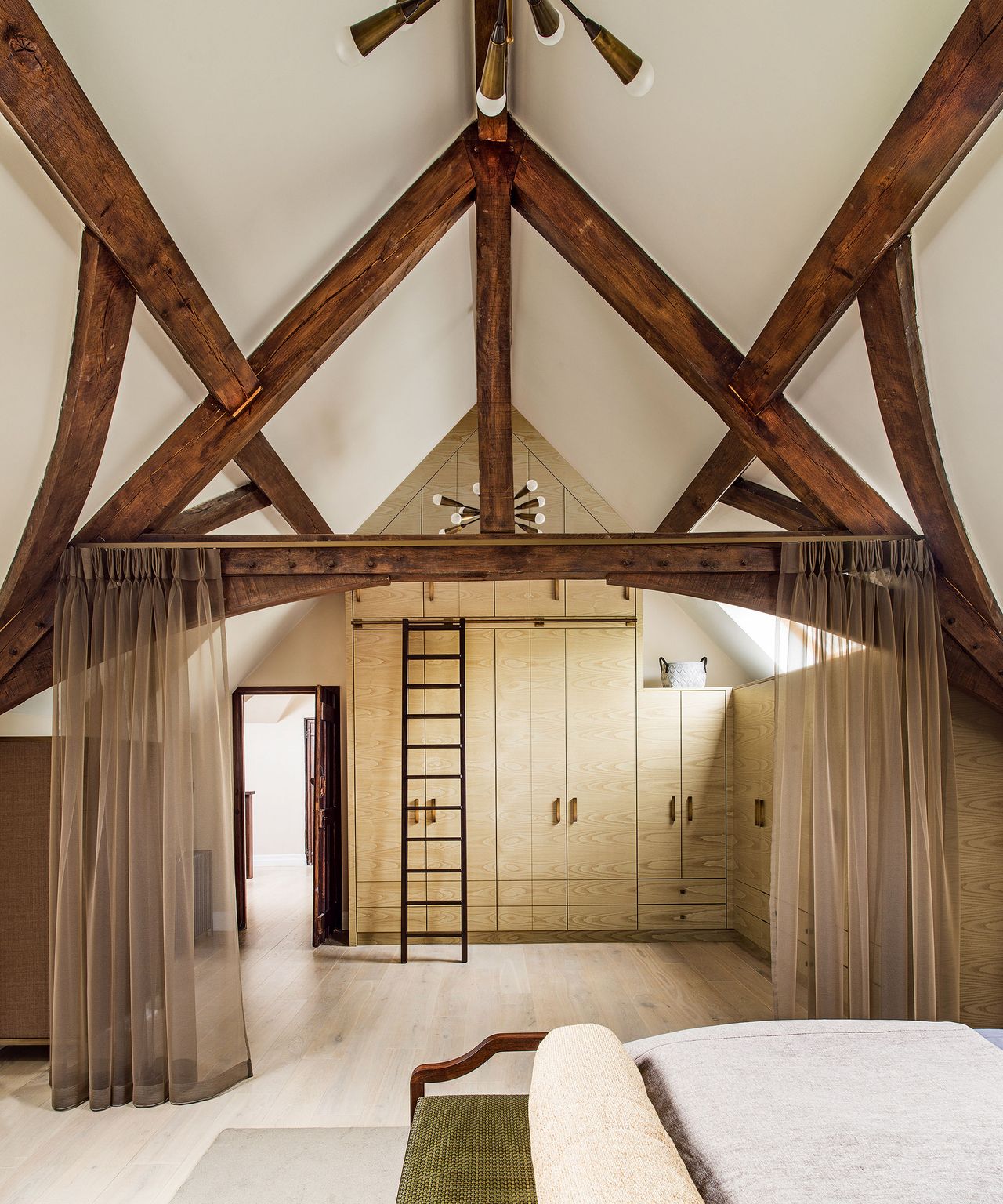 The most important piece of furniture in bedroom Feng Shui are your bed ideas because they represent your overall health and wellbeing. 
The bedroom is the most intimate room in the house, so your Feng Shui bed placement should be at the forefront of your mind when designing a bedroom. Bedroom layout ideas are an essential part of any Feng Shui bedroom design. When planning a bedroom that adheres to the principles of Feng Shui, the most important decision to make is where to position the bed – being the largest piece of furniture in the room it will have a big impact on how the space functions, looks and feels. 
The best location for your bed is in commanding position. This means that, when in bed, you're facing the door while not directly in line with the door. Lying in this 'commanding' position is said to help you feel calm, still and at ease. This position will also allow you to subconsciously face anything head on. 
You also don't want any doors to open up directly in line with the bed. According to Feng Shui philosophy, you want to avoid the dreaded 'coffin position' where your feet point towards the door. 
However, if you have awkwardly-shaped space or a small bedroom, you may not be able to relocate the bed. Instead, consider the use of a bedroom mirror to 'visually reposition' the bed. Locate the mirror so that you can view the reflection of the door from your bed. This is believed to help disperse any incoming negativity or bad energy to allow for a more restful sleep. 
Feng Shui sofa placement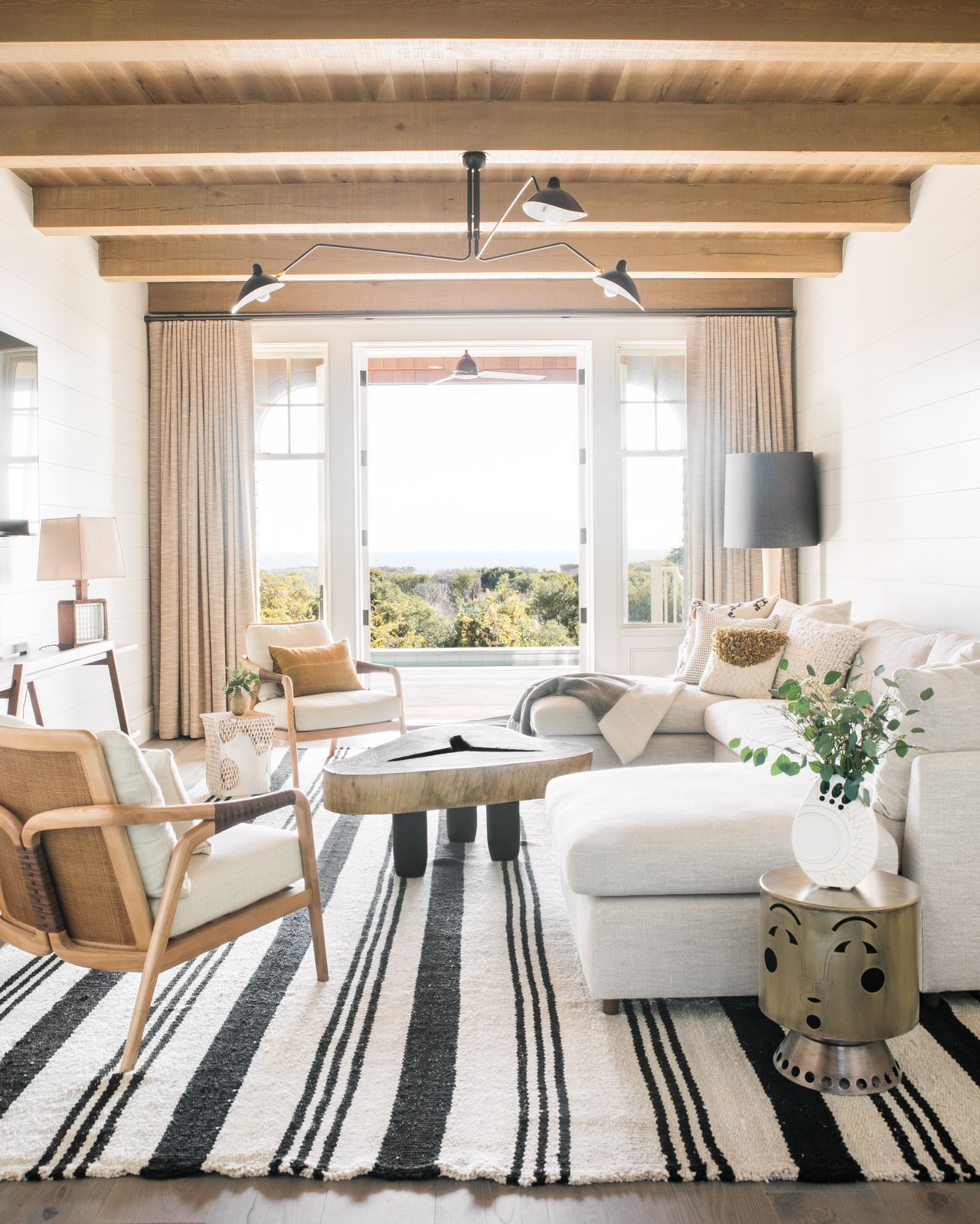 Optimum living room Feng Shui can bring the benefits promised by this Chinese art to your home. Draw on its principles to design the space around a sofa, and improvements in the quality of life are promised.
Typically placed in living or family rooms, the sofa or couch is said to represent harmony in the home. The living room sofa is usually the largest – if not the most expensive – item in a room and is often the most dominant piece, so it is no surprise that the sofa usually dictates the Feng Shui of the room. 
For the best Feng Shui sofa placement, you'll want to position this piece of furniture in an arrangement that will allow each member of the family to feel most comfortable and at ease. L-shaped sofa and sectionals are wonderful options for your living room seating ideas and will serve to enhance the flow of conversation. 
'You should always consider the room's layout from a social and practical point of view,' says interior designer Nina Campbell (opens in new tab). 'Plan seating in groups to ensure conversation flows when you have guests and consider scale and how different pieces will sit together. Seating heights vary so balance is key, but make sure guests are seated at the same level, and no one has their back facing towards one another.' 
Feng Shui TV placement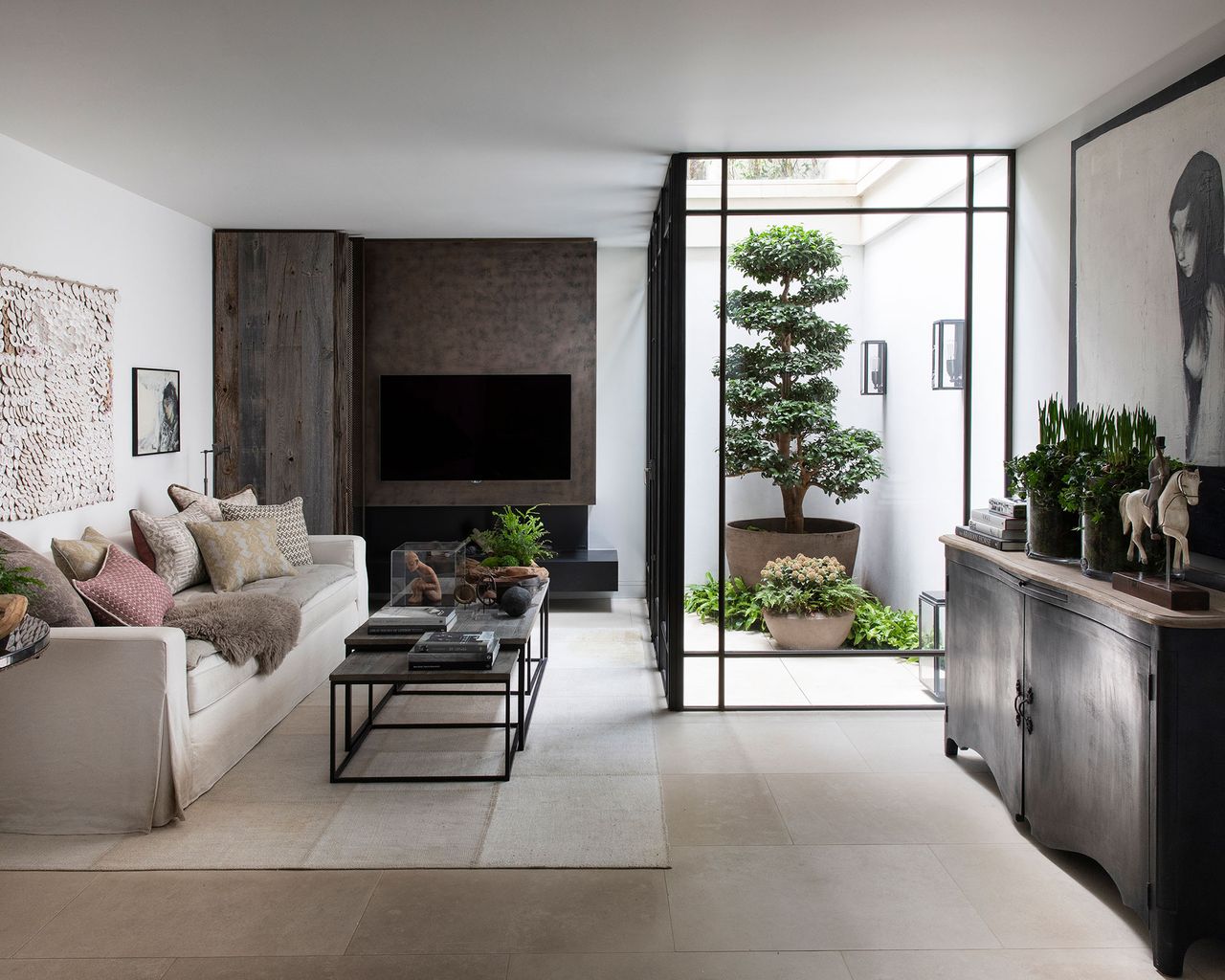 For most families, a living room TV is an essential tool for helping adults unwind, keeping the kids entertained, and facilitating cozy movie nights. The problem is, it's not the prettiest appliance and doesn't serve a purpose in Feng Shui – when switched off, it's essentially a large black rectangle. 
While TV in Feng Shui is not typically associated with 'bad' Feng Shui, it isn't 'good' either. Electronic devices are believed to radiate copious amounts of fire energy, which can be highly stimulating and disruptive. For this reason, we suggest keeping a  TV away from the bedroom. Being able to fully switch-off at bedtime will also help you to sleep better. 
The best place for a TV is within a dedicated family room.  When it comes to placement within said room, think outside the box, and consider ways you can disguise a TV. Built-in cabinetry that allows you to hide away the TV behind sliding doors is one option, or you can get creative by investing in a unit that doubles as a TV. Remember, the best TV placement ideas, are the ones that suit your individual needs, so don't be swayed by any one else.
Feng Shui desk placement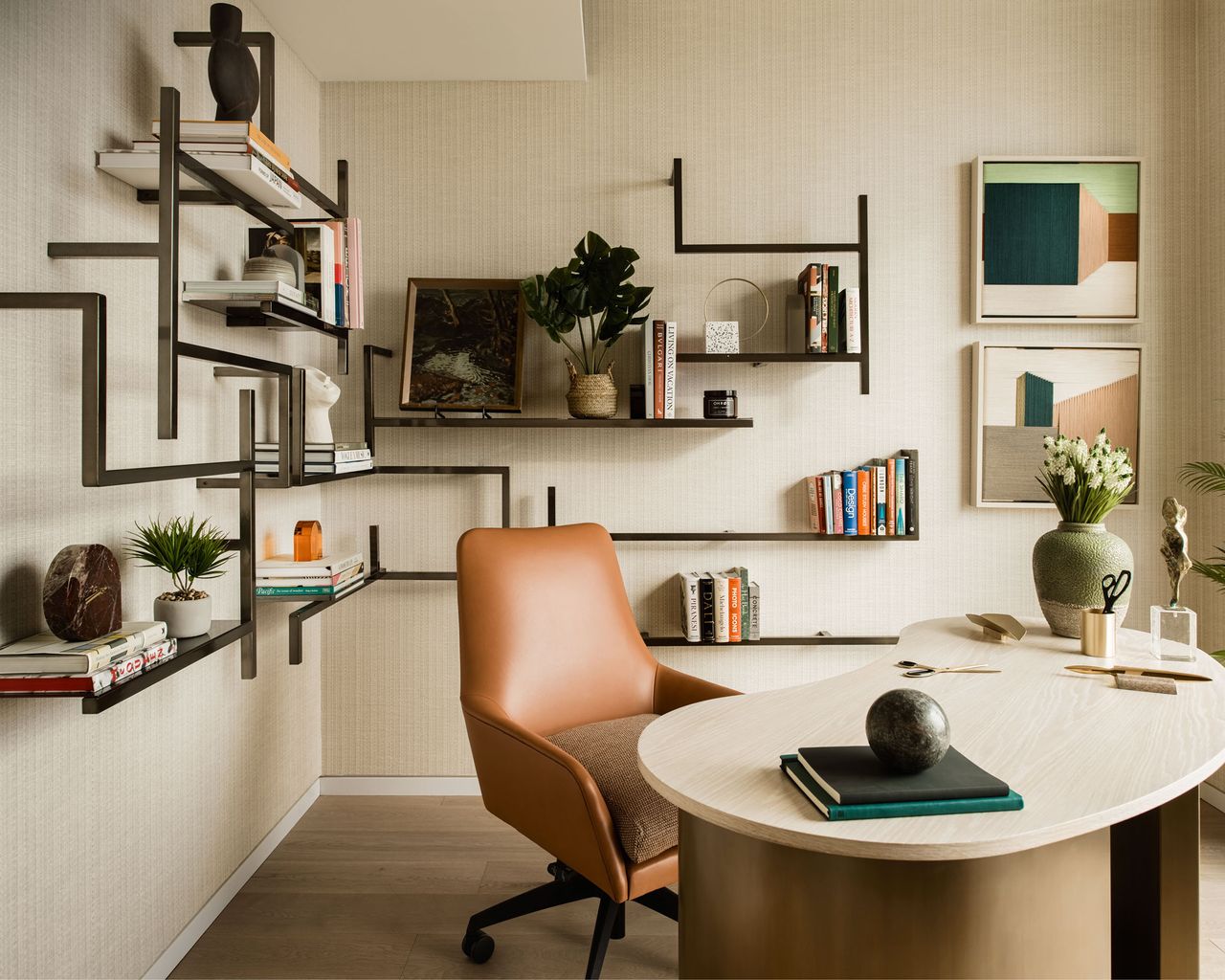 The best desk Feng Shui is an immensely important aspect of Feng Shui. Your home office desk represents your career and prosperity – and should be given extra special attention when it comes to proper placement.
Much like your chosen bed placement, the desk should be in a 'commanding' position in the room. This means you are able to see the entrance of the room while sat at your desk, without being directly in line with the door. 
'A well–positioned Feng Shui desk can help create a harmonious and positive environment that promotes productivity, while a poorly-positioned one can cause negative energy to build up and lead to stagnation,' claims Feng Shui expert Johanna Augusta (opens in new tab). 
However, depending on the shape and size of your home office, this layout might not be entirely possible. If you simply don't have the space to arrange your desk in this way, you can correct it with adequate mirror placement. You will want to position your mirror so that you can see the entrance to the room. 
It is also worth noting that your desk should not be directly facing a wall, according to Feng Shui principles. If you have no choice, then we recommend that you place a mirror directly on your desk so that you can see what is behind you. 
Related Posts