Award-winning garden designer and Woodie's garden expert Brian Burke has returned to Bord Bia Bloom in the Phoenix Park with a stunning show garden.
Over the past two years, many of us have found a new appreciation for our homes and our outdoor spaces. With this in mind, Burke's design shows nature fans how to create an outdoor extension of our calming indoor space.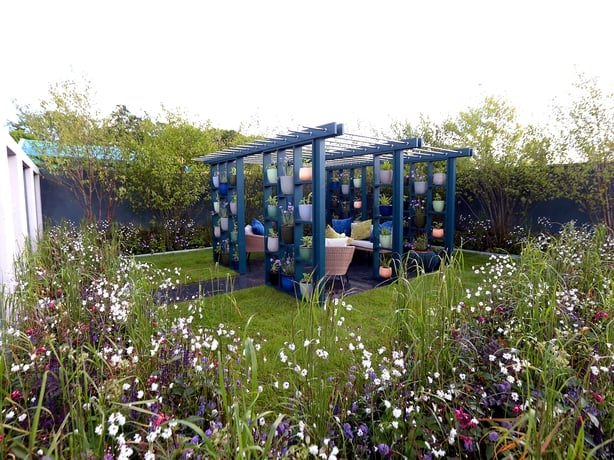 Entitled 'Seomra Eile' (Another Room), the design depicts the garden as an extension of a contemporary home, with a natural flow from inside to outside.
"We never lose the opportunity to throw in a bit of Irish," Brian says proudly, standing in front of his show-stopping design in the Phoenix Park.
"It's prompted by our experiences over the past couple of years, we saw a lot of people taking on DIY projects at home," he continues. "During the restrictions we realised that, no matter how much we love our family, we needed to find a place – a haven or a sanctuary or an escape – from the inside so that kind of prompted people to look beyond the patio doors."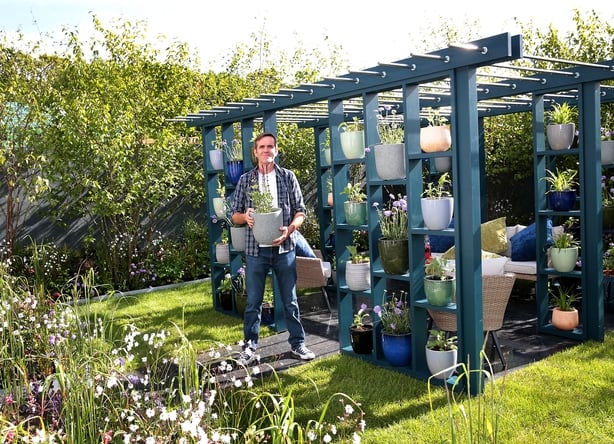 "Seomra Eile is about using simple materials, with simple planting and native trees. There's nothing complex about the shape or designs. It's a symmetrical, it's a 10 metre x 10 metre square, there's limestone paving, a bit of steel, there's mostly timbre, grass, and simple perennial planting. All stuff that people can do. There's no bespoke or big ticket items in the garden."
As a landscape contractor, Burke has a keen knowledge of getting the most out of a space, all while keeping his designs simple and impactful.
For his Bloom masterpiece, he filled the two large beds of his garden with a mixture of herbaceous flowering perennials and perennial grasses.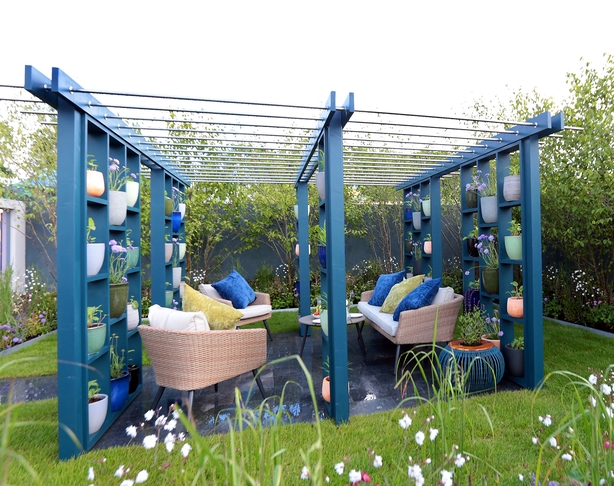 Creating softness that works alongside a modern home, Brian primarily used plants such as Lychnis, Salvia, Calamagrotis, Astrantia and Astilbe as well as Multi-stem Birch trees.
"It's a really nice, pleasing range of perennials. The colour scheme I've gone for is a cool colour scheme; it's mauves, purples, whites – it's a very calming colour scheme. I've avoided reds and yellows and oranges which tend to pull your eye and create a bit of friction when you're planning a colour scheme. This is all very calming, soothing, and consistent."
Speaking about the long-awaited return of Bloom, the Super Garden judge says that it's "good to be back".
"It feels great to be back. We've had an imposed two year hiatus, obviously, and all of us have missed it terribly. If you're in the gardening and landscaping industry, this is the place to be in early Summer."
For more information on Bord Bia Bloom, click here.
Related Posts