Award-winning garden designer and Woodie's garden expert Brian Burke has returned to Bord Bia Bloom in the Phoenix Park with a stunning show garden.
Over the past two years, many of us have found a new appreciation for our homes and our outdoor spaces. With this in mind, Burke's design shows nature fans how to create an outdoor extension of our calming indoor space.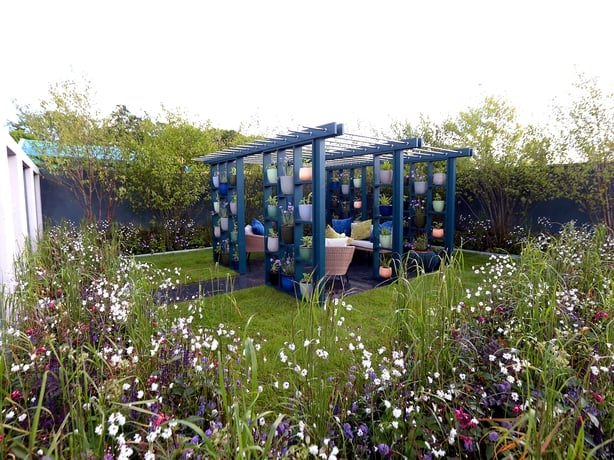 Entitled 'Seomra Eile' (Another Room), the design depicts the garden as an extension of a contemporary home, with a natural flow from inside to outside.
"We never lose the opportunity to throw in a bit of Irish," Brian says proudly, standing in front of his show-stopping design in the Phoenix Park.
"It's prompted by our experiences over the past couple of years, we saw a lot of people taking on DIY projects at home," he continues. "During the restrictions we realised that, no matter how much
…
Read the rest